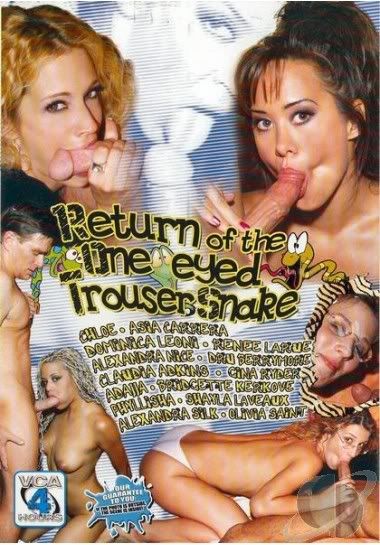 Well, I finally had my hubby's FOP fundraiser last Saturday. I have been busy finishing things up and was finalizing plans for the event. It went off without a hitch. Everyone had a great time. This year we went away empty-handed, but our guests left with prizes so it all worked out in the end. I did my sex basket which turned out to be a total porn basket. That was the mutterings around the crowd. I was watching couples while sitting on stage look in the basket on the table in front of the stage. It was funny to see them crowd around the basket and giggle about what was in it. The list included...

It was weird to pick the winning ticket and to see the recipient come up to take the big basket of sexual pleasures. When he came up we handed the basket to him in a shaking manner! It was funny! The remainder of the night I could just imagine him in the gummy jock strap or the candy jock strap.

Our Auxiliary Lodge made about $2,000 more than we made last year. It is safe to say we had a great year and I believe I will now take over the infamous sex basket! I am already looking forward to our next raffle!!

Here's what I put in the basket and I bought all of the stuff from a heavily discounted website. Most of their items were 60-90% off. Their customer service is stellar! Shop SuperDVDmart.com you won't regret it!!


Screw It!
(was what I named my basket)
Toys:
Wild Tasty Tickles
Ultra Pink Beaver
Red Plush Love Cuffs
Purple Tickle & Whip
Red Fantasy Bondage Tape
Classic 8" Dong
Soft Jelly Anal Beads
Movies:
Return Of the One Eyed Trouser Snake
Couples Caught On Tape
2 Slots and A Cock
10 Of Porns Hottest
Games:
Romantic Massage Kit
Silky Seduction Kit
Karma Sutra Dice Game
Tantric Sex Positions - Book
Yummy Treats:
Tastie Tattoos
Astroglide
Sex Tart Tangy Tangerine
Sex Tart Green Apple Fizz
Sex Tart Watermelon
Sex Tart Cherry Pop
Sex Tart Strawberry Punch
Flavored Moist Sampler
Candy Posing Pouch
Candy Bra
Candy Garter
Candy G-string
Gummy Jock Strap
Head Candy Lips
Dicky Charms Candy
Chocolate Body Paint
Tags: