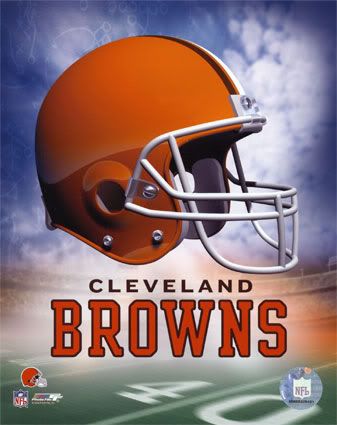 Thursday afternoon my boss asked me what our family was doing on Friday night. I said nothing much. He then asked if we wanted to go to the Browns game. Um.... YEAH! Free tickets and free parking is a real good thing!! He told me he has to make a phone call and he would be back. About five minutes come by and he said you will be receiving a package from Bob via UPS with your tickets. My boss was telling me that they were really good tickets on the 45-50 yard line. BONUS!

I call my hubby and tell him our opportunity and he's all grumpy and says no. He doesn't want to go. I can take someone else with me. Well I had been to a game a few years ago with a friend and he was very jealous, so I knew that wasn't going to fly again. We hang up and I call back in an hour or so.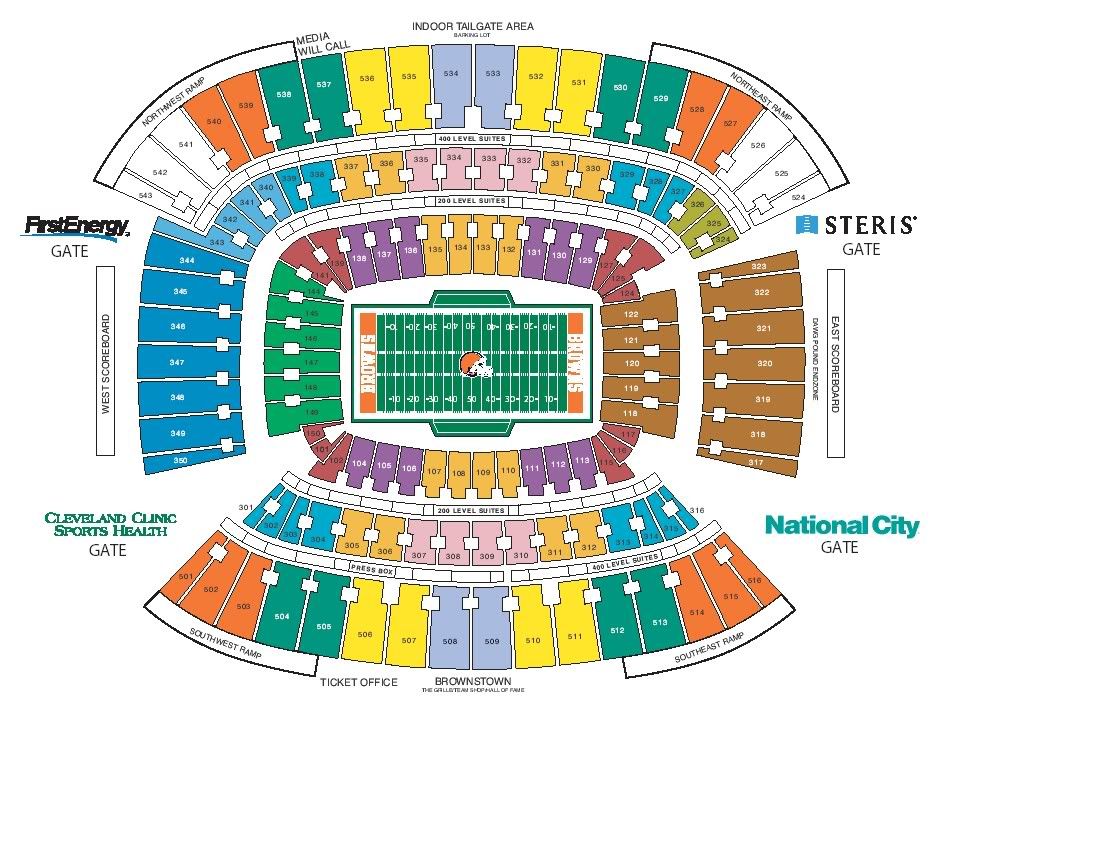 Hubby answers and he's a bit more receiving of my call this time. I begin to literally sell him already free tickets. I told him it's a once in a lifetime opportunity and there's no way in hell I will buy tickets to a game since you have to pay a licensing fee for seating called a PSL. I told him to let me know. I get a call back and he says he's going.

Then begins a fucking fiasco of finding someone to go with us. Granted it's short notice, but um.... It's free tickets to a sporting event. One of our friends found it more important to pick up his drumset. Other friends already had plans, which is totally understandable.... Prior engagements are respectible. We finally found one of the guys that he used to work with to come with us. Thankfully!! These tickets were $250 a piece! Next to the loges, these are the most expensive seats in the house. (Click here for a view from our seats -- Section 333 -- Pink area -- Click picture to make larger) Kinda made me wonder if I was actually handing out $250 cash. Ya know?

While I have the other half sold I am beginning to get resistance from Emily. She doesn't want to go. She's NOT a Browns fan. She likes the Packers and that's it, end of story. I guess I did a good job brainwashing her or something. I now have to sell my 5 year old to go to the game. I tell her mommy likes both and there's nothing "wrong" with that. Em is whining.... I finally put my foot down and say you are 5 and you are coming with me whether you like it or not! Ugh!!!!

I hadn't been to the luxury or club seating in the stadium since before it was completed. I worked for the general contractor Huber, Hunt and Nichols, now known as Hunt Construction Group, during part of the build of the project and was lucky enough to get a few tours.

We walk through the stadium head to the Club Seating section and it is a world in itself. There are full service bars, private restrooms at every section, gourmet food and beautiful view of the lake. Then we get to our section and walk to our seats. It was heaven! The seats we had were better than any big screen. And I could actually read the jerseys!!!!

During the game Em was very aggressive. She was yelling for the players to GO!! Then she started shouting GO PACKERS!! I wanted to slither onto the ground out of embarassment. The crowd was very well to do in our general area and I felt like a total moron. But after a dozen times or more telling her it is the Browns, she caught on.

We left with 8 minutes left in the 4th Quarter. "Chomps" the mascot came by and Em ran right up to him and she wanted her picture taken. Clearly you can see not only did Mom, Dad and our guest had a good time, but Emily did too!!!