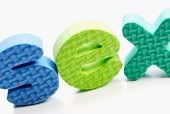 Every year with my Fraternal Order of Police Auxiliary (FOPA) Lodge we have a fundraiser. We call it our Annual Reverse Raffle. The tickets per couple are $85 and $60 for a single ticket. With these tickets you have a chance to win $3,000. Included in your night is a family style dinner including the following: dinner salad, chicken, ham, and beef as your meat(s). As sides there is a pasta dish, vegetable medley, potatoes, and desert. Also you have a partial bar all you can drink and dancing. It's not a bad deal for the price. Also during the night there are side-boards that you can bid on for $1-$5 and have different "jackpots" that are paid out.

As another way for the FOPA to raise money is to have gift baskets. As Vice President of FOPA Lodge I have been given the fun job of doing a fund raising basket(s) for our reverse raffle in November. I have had the second and third most profitable baskets in previous years being the sports basket I normally call the Browns Tailgating Basket. In the Tailgating basket, I had an autographed football, grill, chips, salsa, and Browns memorabilia. The other is a game basket with many board and card games you can think of. Those two have always been fun to do…

Now, this year I get to put together the most profitable basket. I am very excited. Some of you may ask the theme, and I will gladly share as it should be everyone's guilty pleasure.

We call it the Sex Basket. In this basket in previous years have been the Karma Sutra book, boas, champagne glasses, wine/champagne, an evening at a hotel, body paint. This year I am going to step it up a notch. I want to include actual videos (and yes the fun kind), battery operated toys and sex games to name a few. I was thinking about putting some dirty magazines in there as well. I mean we are amongst company of police officers here. There is no need to be subtle about anything. We all know they talk like little "piggies", no pun intended. I think I am going to rename my basket the Sultry Sex something or other. I want to make this the most profitable basket, ever. With my mind, I believe I will accomplish this quite easily.

I wonder if I should try to could collect donations?



Tags: