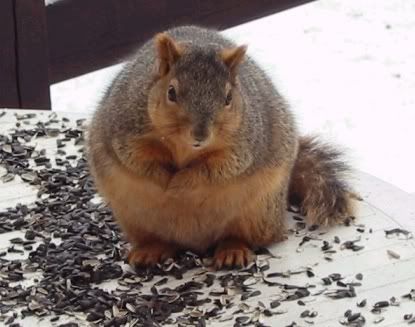 Today is a special day, but sad day to me…

Today is one of my best friends birthday. I will call her Roxie. We are only 26 days apart but we call ourselves sisters from different moms. For my birthday Roxie plotted a surprise visit. She made arrangements to fly in the day before my birthday and stay with a mutual friend of ours that was in my wedding. Then my hubby picked her up on his way home from work (he works third shift). The morning of my birthday I got several text messages saying happy birthday from my girlfriend and chitchatting back and forth as we usually do. The next thing I know I am getting the girls ready to go and the door from the garage opens and there she is, with a coffee in hand saying, "Happy Birthday! Here's your coffee." I was shocked. I was at a total loss of words and didn't know what to do or say. I wanted to cry out of joy and the other part of me wanted to jump up and down. I gave her a big hug and said thank you! The weirdest thing about that moment is in all the years I have known Roxie she has always had red curly hair… And that day it was as straight as could be. She looked like a totally different person like she had an alter ego… It was pretty cool!

My hubby told me to call in "sick" and I just couldn't do that. I can't call off of work if I am not sick. I'd feel too guilty and if I did do it, I'd probably end up really sick and laid up for a week. I know what karma is.

I ended up leaving work at noon and I went home changed my clothes and Roxie and I went out to lunch, alone for the first time since we were in college. I can't remember us doing anything alone in forever! Em was at school and the baby was at Grandma's. So it was us. We were able to bullshit over memories and just enjoy each other's company. After lunch we ran a few errands and I picked up the girls early.

We had a wonderful weekend. We went to a place to paint our own pottery. I made a piggy bank for the baby; Em made me her annual school plate with her handprint and Roxie painted a matching set of pasta bowls. The time flew by as usual.

It makes me sad we live so far away and we aren't able to hang out and enjoy the not-so-simple life. It makes me sad that for her "forever" birthday I will not be able to return the gift she gave me other than this crummy post. I know it's the thought that counts and believe me there is the utmost sentiment to this, but to be able to hop on a plane for a day trip would be the best gift I could give back to her. I know she won't hold it against me if I can't come, but to give her the same memories she gave me would be priceless.

I wish her the very best day and I know next year we will be partying in Vegas for my / our next birthday with friends so it will come full circle.

Thank you for everything… and I hope you have a wonderful day!