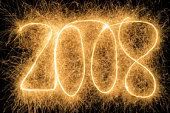 Finally, a New Year!! I am looking forward to 2008 being a year filled with good health.

We rang out 2007 with my oldest daughter Em being very sick. It was very scary having her in the hospital. But she is all better and back to herself, thankfully!

I have made amends with my mom and my sister. It was a huge step, but I am so happy to have my family back.

I hope to post more regularly.

Thank you for your continued readership ,comments and personal e-mails. I greatly appreciate it.