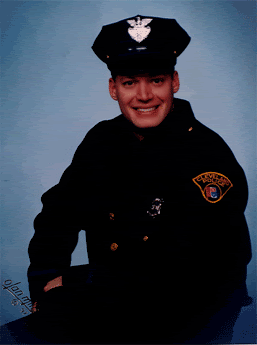 The feeling of Cleveland this week is pretty somber. On early Thursday morning we lost a fellow Brother, Detective Jonathan "A.J."" Schroeder. Schroeder was a 10-year veteran of the Cleveland Police Department.

Schroeder volunteered to serve a ""high-risk"" warrant to a local scumbag, Wilson Santiago for beating a raping a friend''s mother. With Schroeder leading the 3 other men to rush the front of the house with the battering ram left him vulnerable for a few moments. The remaining 9 officers strategicallycally placed around the house. They knocked and yelled, ""POLICE!"" Santiago cracked open the door, then slammed it shut.

Next, shots flew through the door and Schroeder fell. Two officers returned shots, as the other officers aided Schroeder to the back of one of the squad cars. One of the officers advised dispatch it was a chest wound and to have someone at the hospital waiting outside.

In the meantime, other police officers picked up Schroeder''s wife and son and when they arrived to the hospital all she could see was the driveway full of squad cars with more than 100 officers outside, many in tears. At that moment, she knew it was severe. When she was told her husband had died, she collapsed to the floor.

While most of the Schroeder''s family lives outside of Pittsburgh, Pennsylvania. The Ohio and Pennsylvania State Highway Patrol cars escorted Cleveland officers to pick up Schroeder''s parents and in-laws. As the caravan returned to Cleveland, police from surrounding cities waiting along the highway and joined the procession. More than 20 police departments joined in the procession to the hospital to mourn a fellow brother.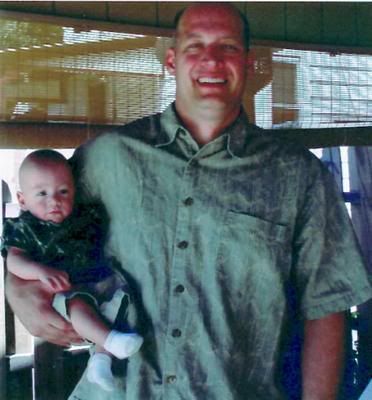 Schroeder has left behind his wife and infant son, Eric. Eric will grow up knowing that his father was nothing but a hero. He will be remembered always. And will have many people of the community helping both him and his mom for as long as they shall need it.

While I never knew A.J. or his wife, I will always think of the three of them. I send my sincere condolences. And as a wife of a police officer I could be faced with this exact situation and it is scary. You never know when you will be taken to the heavens or hells of this world. A.J. is an angel to depart from this world much too soon. You will be missed by many and will never be forgotten. Brother, may you rest in peace.



A POLICE OFFICER'S PRAYER



Lord I ask for courage



Courage to face and
Conquer my own fears...

Courage to take me
Where others will not go...



I ask for strength



Strength of body to protect others
And strength of spirit to lead others...



I ask for dedication



Dedication to my job, to do it well
Dedication to my community
To keep it safe...

Give me Lord, concern
For others who trust me
And compassion for those who need me...



And please Lord



Through it all
Be at my side...

--Author Unknown


Tags: