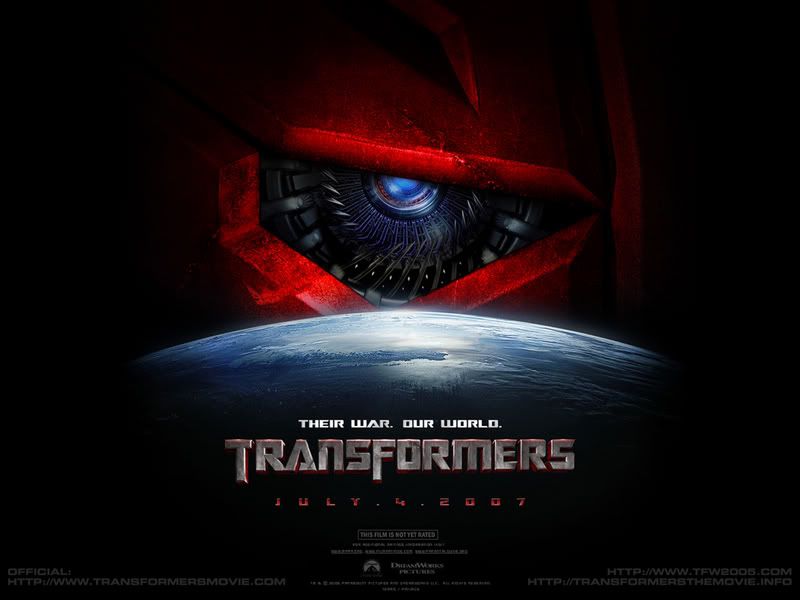 Tonight my hubby and I saw Transformers. All I can say is why are you sitting here reading my post? Go out and watch it now!!

Truly the Best. Movie. EVER!

The effects were so damn amazing I had goosebumps. The plot wasn't all love-y like Armageddon. I hope there is a sequel, as I will be there.