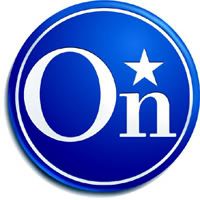 Today Em and I was over at my in-laws for a little bit. As we were preparing to leave I went out side to start my truck and my doors were locked with my keys sitting in the passenger seat along with my purse laughing at me. I looked at them both with a big sigh. Oh crap! Then a few seconds later I walked back into the house and said I will just call On*Star. I pay a monthly service for my SUV much like AAA, but a lot better, in my own opinion. I looked online for their 800 number and proceeded to call. They had a prompt for "emergency" situations. My lock-out is considered an emergency, even though it wasn't. The gal I talked to said she is going to try to attempt to unlock my SUV. She asked for my home phone number and my PIN number. I gave her the wrong number so she asked for additional information. She asked how many miles I have on my SUV, what dealership I purchased it from and lastly when it was last used. It was kinda freaky that On*Star knows all of this. They are Big Brother in the literal sense.

After the first attempt it did not work. She said she was going to send a second signal, but it would take 8 minutes for the satellite to what it had to do. If there was a third attempt they would call Road Side assistance to come and physically unlock my vehicle at zero charge. During the second and third attempt there was about a 15 minute duration where On*Star didn't call me back. I called them to get a better understanding of what was going on. They were trying to reconfigure my On*Star system. I got a call back stating the third attempt was unsuccessful so they would send out Road Side Assistance. I was transferred to another person and she asked for my location and said the average national response time for this service is an hour. She said I will receive a phone call confirming our conversation and if I had any questions I can call at any time. She did ask that I call after I have been unlocked and at a different location to test that it was the location I was at and not the actual On*Star system. She made sure to ask me if I was at a safe location. If I felt unsafe at all she would have sent local law enforcement until Road Side Assistance came to get me back into my vehicle. And as we closed our conversation she said, "I hope you have a better day." I chuckled because it wasn't your normal have a good day, she knew I was inconvenienced and she was very sympathetic about it.

Five minutes later I received an automated phone call of what company, their telephone number and their ETA. During the hour I waited I received updated automatic phone calls. When the locksmith was 20 minutes away I received a phone call. Then when they were 10 minutes away the locksmith actually called me told me where they were. They pulled in the driveway popped my lock within 5 minutes I signed their release form and we were good to go.

About 10 minutes later On*Star called to confirm they were there and everything was satisfactory.

I have zero complaints. On*Star's customer service was absolutely stellar. I haven't experienced such service in a very long time. Everyone I spoke with was very friendly and cordial over a stupid mistake I made. If I were to be in a true emergency I feel 100% comfortable that On*Star would take care of not only me, but my entire family to ensure their comfort and safety. I believe companies should look into the heart of their customer service and use On*Star as an example. On*Star will have me as a long time customer without a doubt. I will make it a point to purchase a GM vehicle to have this great service.