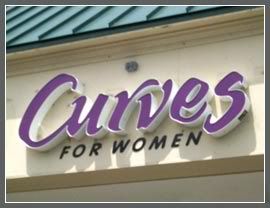 This past week has been good for me... I have lost about 3 pounds and I have been flucuating a bit, which is normal. I was very busy in my personal life which didn't allow me to have the time to work out, but I am back on track this week and feeling GREAT! I work out at Curves three days a week and even though it's not a high impact long ass work out, it seems to do the trick for me and my busy lifestyle. Thirty minutes is perfect and I can find the time for myself and I need it. If you are a woman, and have a hectic lifestyle want to workout but "don't have the time" Curves is for you. You can always find 30 minutes to spare for you. Your body will thank you!




Here's a weekly recipe...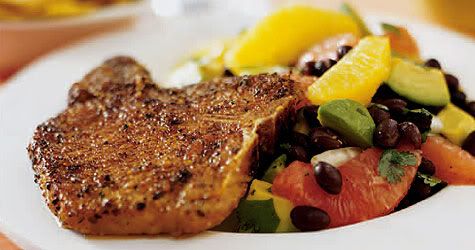 Spice-Rub Pork with Black Bean Citrus Salad


While I am not a fan of black beans, this looks pretty darn good...


From Meals in Minutes, Woman's Day




4 thin-cut pork loin chops (about 1 1/4 lb)
1 1/2 tsp mild Mexican seasoning or chili powder
1 tsp oil
1 jar (24 oz) refrigerated citrus salad, drained
1 can (15 oz) black beans, rinsed
1 ripe avocado, diced
1/2 cup chopped cilantro
1/3 cup bottled olive oil and vinegar dressing
1/4 cup sliced red onion
Sprinkle pork with Mexican seasoning. Heat oil in large nonstick skillet. Add pork and cook over medium-high heat, turning once, 4 minutes or until cooked through.
Meanwhile put remaining ingredients in a bowl; toss gently to mix and coat. Serve with pork.
Per Serving: 581 cal, 27 g pro, 42 g car, 4 g fiber, 34 g fat (8 g sat fat), 70 mg chol, 561 mg sod
4 servings
Active: 10 minutes / 10 minutes total

Here are our current members:
Please leave me a comment along with your e-mail and I will add you to the list...
I'd love to hear how everyone else is doing....
Technorati Tag(s) Flubber Buddies, Diet, Pork Chop(s)