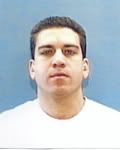 Tonight, February 18, 2006, please watch America's Most Wanted to see Yazeed Essa featured as an AMW fugitive.

Let's try to help out the authorities capture this guy so Rosemarie's family and their two children can be at peace and Rosemarie can finally be at rest.


I wrote a post about Yaz on Tuesday, February 14, 2006... To see it, please click here. It is a bit more detailed regarding this story.
After watching AMW I was a bit disappointed Yaz only recieved his "15 Seconds of Shame"... He should have been featured for a few minutes at least. This story is just so bizarre I believe if anyone heard it they'd be just as determined to find this man! I guess it's better than nothing!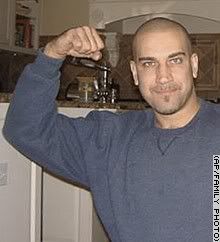 **Please check out my recent entry
on April 4th on this story entitled An Inspiration... A Mission... Yazeed "Yaz" Essa.
Tags: