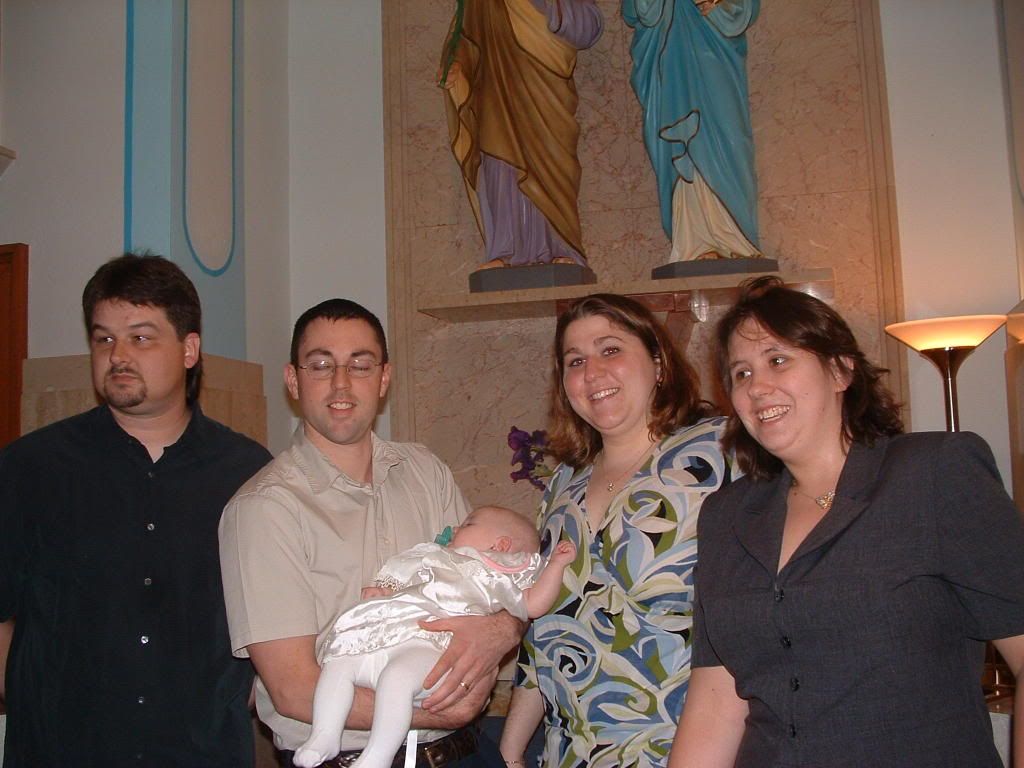 As most of you know I recently witnessed the birth of my niece, Maddy... Today was her baptism and I am now her Godmother. To be asked this was truly a blessing and I am eternally grateful to not only be her aunt but to be thought of and to be called her Godmother.




Here is an excerpt from my last post I wrote about Maddy and her mommy...

I witnessed the birth of this little girl while holding her mother's hand... Her mother and I cried out of joy in the operating room when we heard her first cry and listen to her take her first breath... I cut her umbilical cord and fed her, her very first bottle and now I will be gifted with a title other than Aunt. I am beyond words and I am truly flattered that I have been thought of enough to be the Godmother of two children, my niece Madison and my cousin Selena.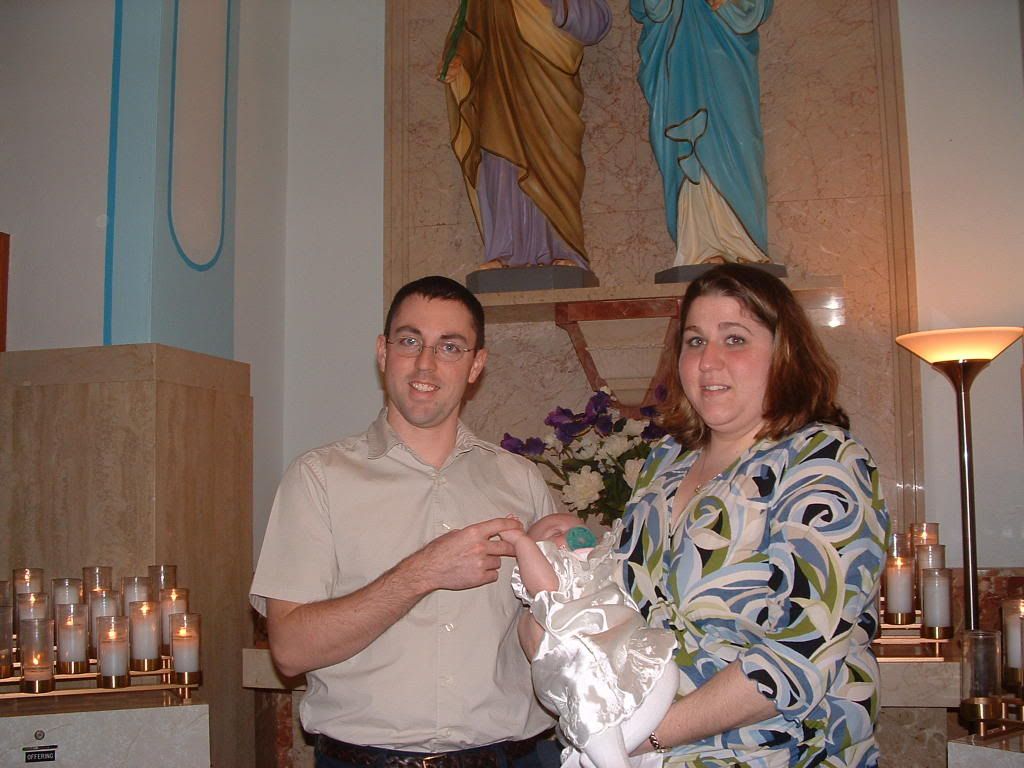 Emily and my nephew, Brett, couldn't figure out why there were almost "left" out in church... These kids do everything together so Maddy getting all of the attention I am sure was a bit weird! But they managed well and were able to hold Maddy at the end of the service. But holy smokes, there were a ton of families getting their children baptized before Lent. WOW!
Hmmm.... now that means I need to think of something to give up for 6 weeks.... One year was road rage and I did very well with that. This year I am going to try something a bit more difficult!
Technorati Tag(s) Baptism, Godmother, Lent